In the US, SIS International Research and online intelligence firm Brandtology have partnered to track and analyze online chatter and sentiment in blogs and social networks, to help clients encourage positive feedback, track competitors and combat negativity from stakeholders.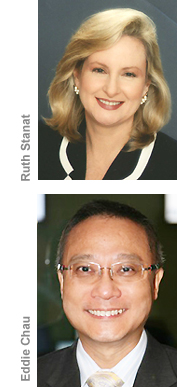 SIS says the partnership will enhance its own market research with real-time online intelligence services, which clients will be able to use to develop brand strategies and measure their effectiveness.
The pair will use proprietary technology along with human analysis provided by Brandtology's social media analysts, to offer clients daily and monthly summaries of relevant 'chatter'.
'In today's turbulent business climate, one angry stakeholder can literally cause millions in dollar losses,' explained SIS President Ruth Stanat. 'Through this partnership, companies can not only combat negative feedback, but also jump on market opportunities faster than competitors.'
Brandtology's Digital Conversation Management System (DCMS) is powered by an opinion mining system which helps organizations listen to online digital conversations generated from blogs, forums, micro-blogs, news sites and other social medium in many different languages.
The company recently
partnered
with PR agency Edelman to develop a range of analytics aimed at helping Asian marketers engage with people and communities online.