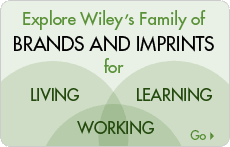 Ray Poynter
is writing a book for
Wiley
on market research, the focus being Online and
Social Media Research
and would welcome views, ideas, criticisms, and suggestions.
Please note that due to boring and legal considerations, the copyright will end up with the publisher, not with Ray, and not with anybody who makes suggestions. If you are not happy with this, please do not join the group and do not make contributions.
Excerpts from the book will be posted as discussions and you are welcome to dip in and out of them as you see fit. Some of the sections are probably going to be quite dry, others more exciting. But as they say, one man's meat is another man's poison.
Here some words Ray shared at his blog:

"Over the last few weeks a number of people have been kind enough to help in lots of different ways. Some by contributing via this blog, some directly sending me thoughts and case studies, some Tweeting advice or just encouragement.

One key group have been kind enough to join a LinkedIn group and have reviewed pages and in some cases whole chapters of the book. There are so many people helping that all I will be able to do is to thank them, and when I next see them buy them a drink, but their help has been invaluable. Because the publisher for the book is Wiley, all the copyrights and such for the book and the contributions end up being owned by them, but there will be space in the book to list and thank the many helpers.

If you would like to join the group, sign-up in LinkedIn and you will be greatly welcomed."